Having posted Jay-Z earlier in the week, it seems fitting to post Destiny's Child who featured Beyoncé AKA Mrs.Carter his better half.
The other reason they have been on my mind is that they LIT IT UP at halftime during the Super Bowl on Sunday night. In small doses I am an utter sucker for razzmatazz. It feels really strange to say this but I was struck by how it is of "my time" which made me feel properly old.
My final point is that Destiny's Child must be right up there with TLC as one of the best all time names for group of this (or perhaps any) genre.
If you ain't runnin' game say my name, say my name…
DC: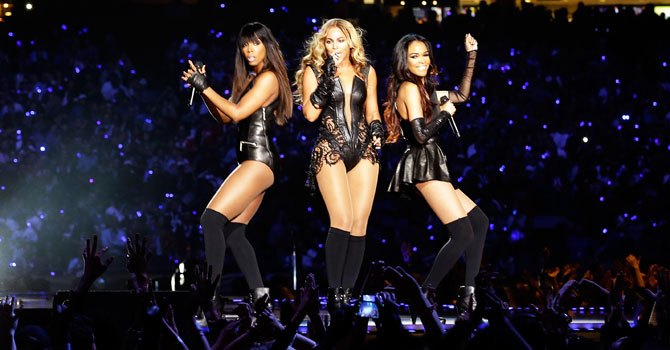 /RjK
*Artist #604