Tag Archive for Drum and Bass
South London DJ Wilkinson was another artist who I discovered via The Guardian's Music Blog. It is proving to be rather fertile ground for me of late.
I really enjoyed the energy of this track and the fact that it is easier on the ear than some drum and bass. Also there is a sense of urgency in the vocals that compliments the beat rather well. Finally, I thought the video was quite clever. All in all, an interesting mix.
Wilkinson: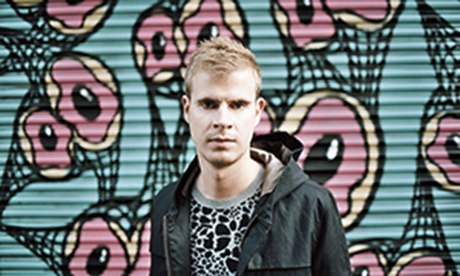 /RjK
*Artist #753
This is a rarity on 365 days in that I wanted to post it more for the video than the track. I quite enjoyed the song, it's rather relentless and full of energy but I was transfixed by the video. It features a phenomena called Double Dutch which was a new one to me and perfectly suits the beat.
DJ Fresh is an English Drum and Bass producer.
Double Dutch: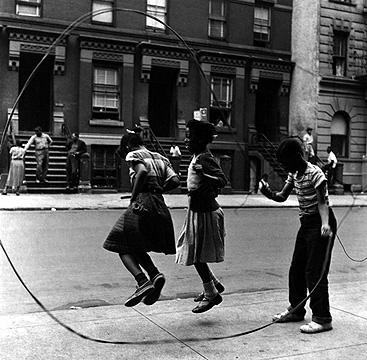 /RjK
*Artist #710
Guest blogger Dom Ayliffe on Drum'n'Bass collaboration
This is not my favourite Drum'n'Bass track, or even my favourite High Contrast track – not by a long way; BUT, what it prompts me to think about is how inspiration from the different corners of the dance music spectrum can be pulled together and spawn something beautiful, something more than the sum of their parts.
Many fans of the Hospital Records label hollered in disgust at a collaboration with House/Trance mega DJ –  Tiesto. However I like the idea of moving beyond musical tribalism – this is my music, this is your music – I stay here, you stay there…  Says who?! I also love the storytelling and observation in the video, directed by Mr High Contrast (Lincoln Barrett) himself – hope you enjoy!
/DA
I'll admit it – I'm completely bottling artist number 600. I just can't pick one that represents the journey so far. Something new or old, obscure or cheesy. It's too hard. Probably I should just man up and stop over thinking it!
I chose this track today for a couple of reasons (on top of the fact it's a great song). Roni Size is a DJ from Bristol and that's where I will be spending the weekend. I'm very much looking forward to watching Ireland play at the Millennium Stadium in Cardiff on Saturday.
Secondly, my host for the weekend and old university housemate managed to fall asleep while watching Roni play live many moons ago, which was quite a feat! In his defence it had been a very long couple of days. At the same gig another buddy (who will also be in Bristol at the weekend) asked two songs into his set "why is the warm up act playing Roni Size songs?" All in all, it was a fun and very memorable night.
It's taken from the 1997 album of the same name, which when I first came across it was just about the freshest thing I had ever heard. Heroes, a track which I have already posted would be in my top handful of tracks of the 90's.
Roni Size – New Forms: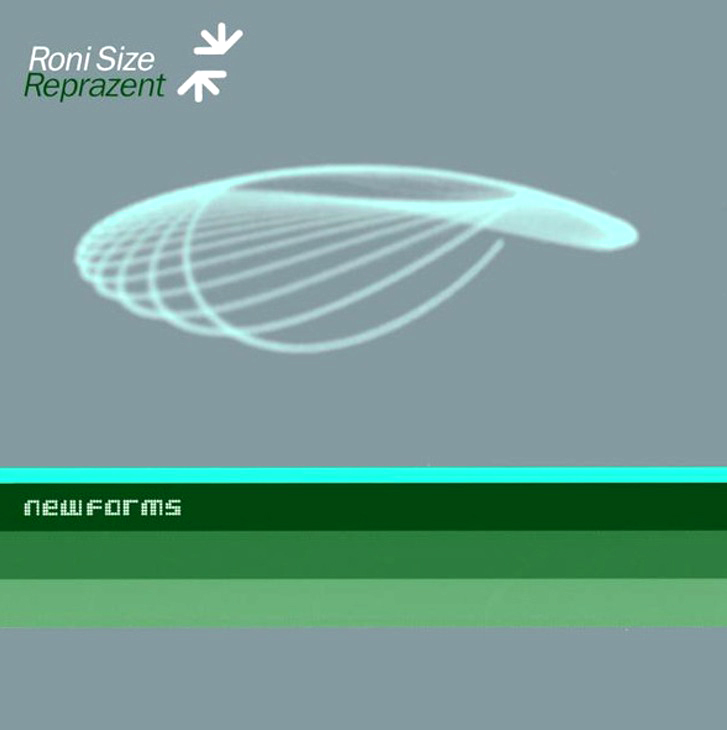 /RjK
T.E.E.D.* – Garden (Calibre Remix) (Dom Ayliffe guest post)
I liked this track the moment I first heard it and it's subsequently become one of the most listened to tracks on my iTunes collection.
I'm a big fan of drum n bass, and I must credit London Elektricity's Hospital Record Podcasts for introducing me to this gem. I think it's a perfect example of how many diverse emotions can be evoked by music from this genre.
Those haunting chords, the hopeful vocals and the undulating bassline all woven together with a clinical drum beat. Put this on some speakers with decent bass and enjoy my Sunday chill out song.

DA
*Artist #475
Aside
London Elektricity – Will to love
This is another drum and bass favourite. It is taken from the wonderfully named
Power Ballads
album from
London Elektricity
.
I really like this kind of liquid drum and bass, the smooth vocals contrasting with the relentless beats are somehow irresistible.
RjK

This is a little bit of cheat as I have posted High Contrast before. I couldn't resist it however. I love how drum and bass can be at once serene and otherworldly and yet energetic and relentless at the same time. This track is a perfect example of this dual effect.
/RjK
Aside
DJ Marky and XRS – LK (It's the way)




I wanted to post something upbeat and energetic as I am looking forward to what will be a busy and fun weekend. I am home for what will be a raucous wedding that will no doubt be full of laughter and high spirits.
This is also apt as it is an old school friend who is getting married and this brings back many happy memories from that period.

This was the first electronica song that really made me sit up and take notice of the genre. I had never heard a song so smooth and poised. It is taken off the groundbreaking album New Forms, which blew me away.
Roni Size is another of the Bristol crew I have posted recently and was a real pioneer of the drum and bass genre. He paved the way for more recent artists such as High Contrast. London Elektricity and pendulum.