This is another excellent example of African music, this time from Malian musicians Bassekou Kouyate and Ngoni Ba.
World music that I fall in love with generally falls into one of two categories. Either it is simple, pure and joyous as with yesterday's post or like here it is and otherworldly and enthralling.
Another added bonus here is the video, which has some pretty spectacular images of Mali.
Bassekou Kouyate and Ngoni Ba: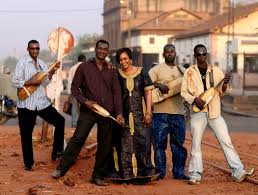 /RjK
*Artist #689