As I mentioned at the weekend I have noticed a World Music deficit of late. I have been researching and listening to as much as I can in order to try and close this gap.
You won't be looking into the genre too long before coming across Fela Kuti. The Nigerian troubadour is veritable world music royalty and a pioneer of Afrobeat music. He also found time to be a prominent political activist and all around interesting chap!
I really like how this track contrasts most of the other African music I have posted so far. I tend to be drawn to relentlessly upbeat, energetic sounds. This is much more languid and funky, and those horns are irresistible!
 Fela Kuti: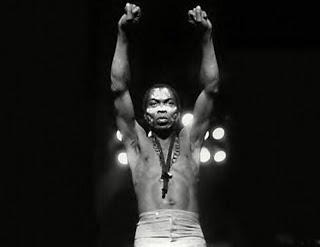 /RjK
*Artist #588