James Brown* – It's a man's man's man's world
I came across an amazing photo of James Brown with The Rolling Stones on the ever enjoyable Awesome people hanging out together Tumblr recently (see pic below). It made realise (shamefully) that I hadn't posted the legendary JB yet, nearly two years into my blogging odyssey. So it's about time I righted this wrong.
James Brown has one of the most arresting voices I have ever heard and the opening 30 seconds of this track still make the hairs on the back of my neck stand on end every time I hear it.
James Brown chillin' with The Rolling Stones: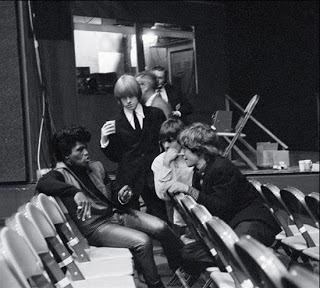 /RjK
*Artist #580