Homeboy Sandman, Dublin, 9th March 2013
I saw New York rapper Homeboy Sandman at The Sugar Club on Saturday night. For the second successive weekend (after seeing Linnea Olsson the previous week) while attending a gig without really knowing what to expect I  was pleasantly surprised.
The venue was a little unusual for Hip Hop with it being mostly seated and when he took the stage in his own quiet fashion the atmosphere was rather subdued. Given that by the time he finished up with Whatchu want from me? the majority of the crowd were bouncing up and down in front of him I would say his was a job well done.
He is not the typical rapper, brash and full of bravado, with his style being a little more cerebral and understated and he gave a performance to match. No bling, no oversized crew, no posturing, just him, his mic and his DJ. It was rather refreshing and made me warm to him all the more.
All in all, it a very successful evening. I even managed to snag a rather cheesy picture with him afterwards.
Homeboy Sandman and RjK: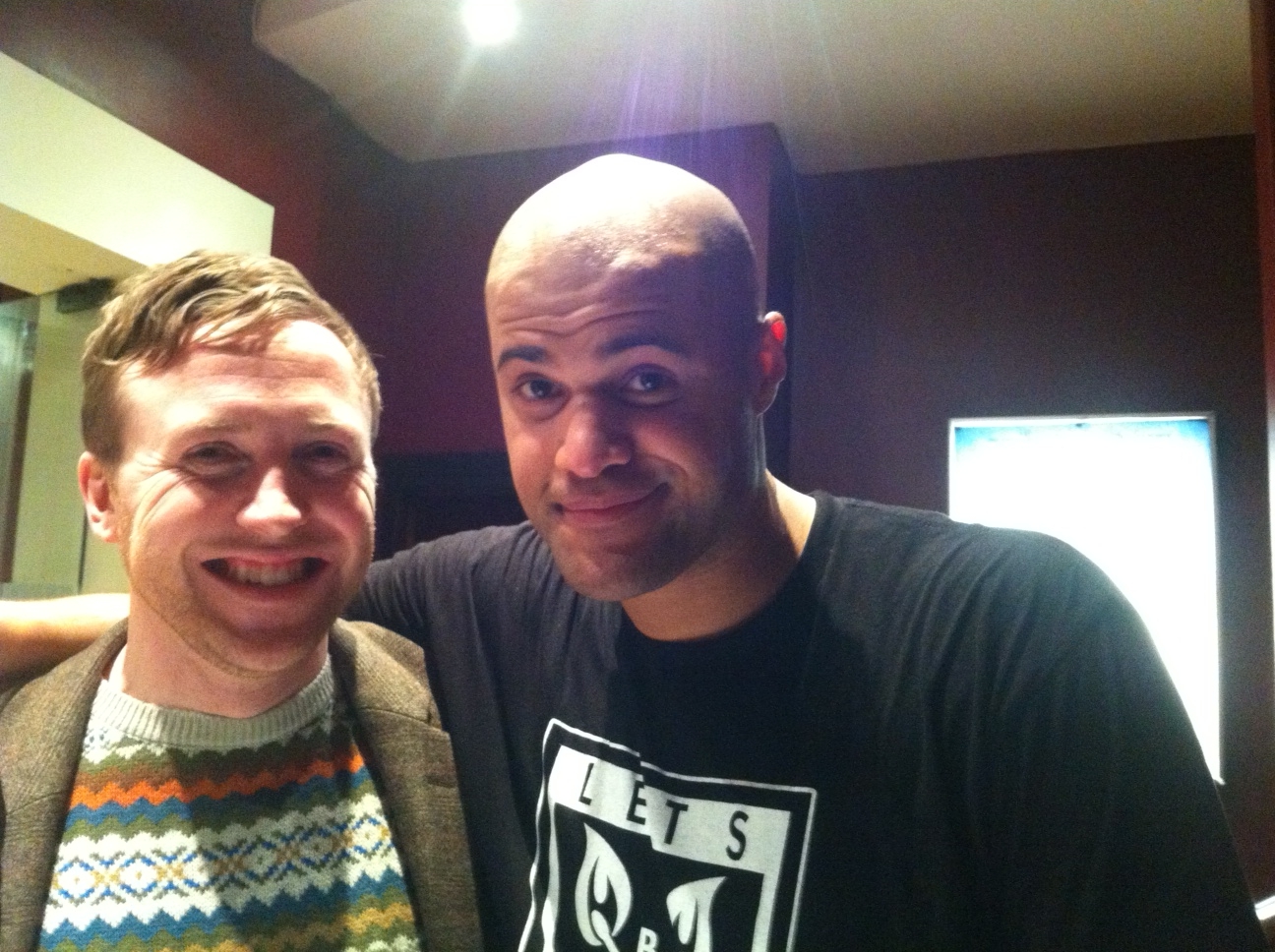 /RjK