90's classic to add a little pep to you Friday. #Banger
/RjK
*Artist #834
This really takes me back! 30 seconds in and I am 14 again. Ah, the 90's – simpler times…
Is was always going to come to this at some stage I suppose. Once Friday's were established as a shrine to guilty pleasures it was just a matter of time before Rhythm Is a Dancer was going to grace the pages of 365 days.
Also, how good is the video? I particularly enjoyed the "special effects". It reminded me a little of this scene from The Simpsons.
/RjK
*Artist #733
I stumbled across a remix of this track earlier today and it reminded me of what a great tune it is. A classic feel good summer anthem. I can't believe it was released in 1998! How can it be that long ago? I had also forgotten the video, it's a good one.
Stardust were a once off collaboration between three French musicians including one half of Daft Punk (a fact I also learned today).
Stardust: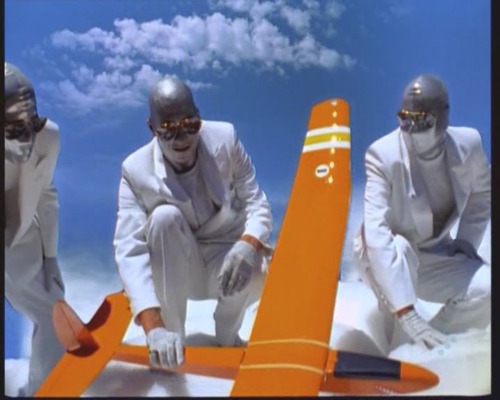 /RjK
*Artist #708
Guest Blogger Dom Ayliffe has his finger on the pulse of the dance scene…
Russ Chimes is one of my favourite music producers. I've seen him bring his brand of 80's inspired up-tempo electro dance to grateful club revellers on dance floors large and small, from London to Ibiza. He's a guy who really knows how to use the tools in his belt to work a beat under your skin and get you moving. A master craftsman of the remix and second to none, in my opinion, at working up to a multi-layered, high-energy 'drop' that makes you feel as if you're dancing on the wings of an aircraft taking off.
I also think this video has a really cinematic and creative vibe about it. 'Memento' meets 'Drive'. This is part 2 of 3 – check out 1 and 3 if you like what you see and hear.
Russ Chimes: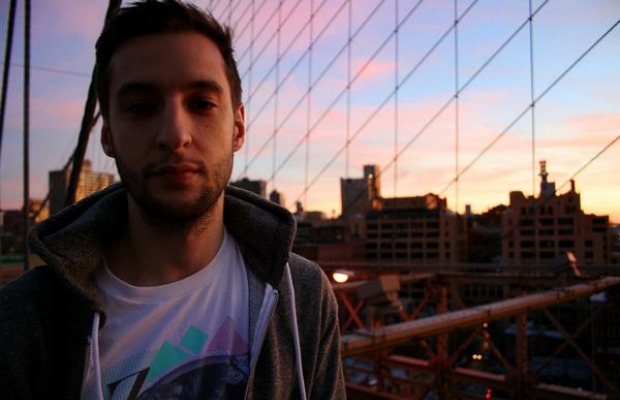 /DA
*Artist #618
N-Trance* – Set you free
I have been wanting to post this since I revisited JX, another classic of the genre (mid-90's cheesy, up tempo dance). If these two don't make you want to jump around the room, I'm not I will be able to help you. They have the added lustre for me of being reminders of some happy and carefree schooldays.
I had a successful (and surprisingly sun kissed) morning in Dublin. As of Wednesday I will be a resident of Ranelagh, Dublin. Hope you have a great weekend.
RjK
*Artist #496
JX* – There's nothing I won't do
Classic 90's dance! If you are of the same vintage as me (and even if not) hearing this must bring a smile to your face. So full of energy, it's a perfect start to a sunny weekend. It has also whet my appetite for "cream classics". Look out for a few more on coming Fridays.
Strangely, this also became something of an anthem that my roommate and I shared in California.I think the upbeat and slightly ironic tone struck a perfect chord with me then. I kind of wish I could rediscover a little of that zeal just at the moment. 
RjK
*Artist #450
Aside
Bucketheads* – The Bomb! (GPF)


Classic 90's dance tune. It reminds me of being a teenager. I heard it last night while out on the tiles in Brixton with a few old friends. Great sample and a funny video here to match.
These sounds fall into my mind… 
RjK
*Artist #401
Aside
Dario G – Sunchyme
After a few days of fairly esoteric choices I wanted to post something a little more recognisable. I imagine this will be very familiar, certainly for people of my vintage anyway. It is a classic, upbeat dancer. A pretty bizzare video here too.
RjK
Aside
M People – How can I love you more? (house mix)
I was getting the bus home tonight after a long evening spent at a work social event. Frustrated as I felt this managed to cheer me when it came on my MP3 player.
It reminded me of being younger and hearing it the first time around as a boy and also then rediscovering it through this mix at university and loving all over again (kind of ironically, kind of not). The vocal is so strong, it makes for a perfect house tune. Euphoric.
I've never felt this way before. I'm sick and baby you're my cure. Please tell me, how can I love you more?…
RjK
Aside
Mr Fingers – Can you feel it?

I listened to an interview with DJ Frankie Knuckles recently. He talked about the origins of House music in Chicago in the late 70's and early 80's. Apparently the genre was named for the Warehouse club that he was DJing in at the time. Quite a claim to fame!
This is one of the early house tunes that came out of Chicago during this period. I think it's great. The sample, which appears to be some kind of corrupted version of Martin Luther King, gives the song an imploring urgency that I think is great. I can barely imagine the sheer volume of shapes that must have been thrown to this song over the years.
You may be black, you may be white, you may be Jew or Gentile. It don't make a difference in OUR house…