Chuck Berry* – Maybelline
I have been meaning to post this for ages, especially since I posted Little Richard (Chuck Berry's contemporary and fellow pioneer) for the second time.
Just like all great rock'n'roll songs this is short and very sweet, two energetic minutes of just about perfection. Espeically the guitar!
Maybelline, why can't you be true?…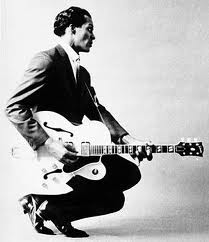 RjK
*Artist #513