Barbara Lynn* – This is the thanks I get

This is just classic, smooth Northern Soul. I don't know that I can add much to that, it kind of speaks for itself. One interestingly thing to note about Barbara Lynn is that she plays guitar left-handed, a fact which is rather awesomely captured below.
On a different note there was an interview in the Guardian this week with my musical hero Van Morrison, about his new record. It was conducted by Don Was of the utterly manic Was (not was), who I posted last year.
Barbara Lynn: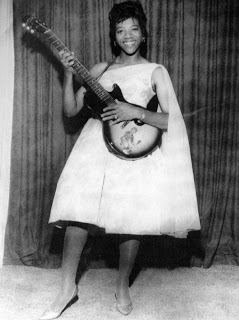 /RjK
*Artist #528